---
---
Arcadia, California
2009
---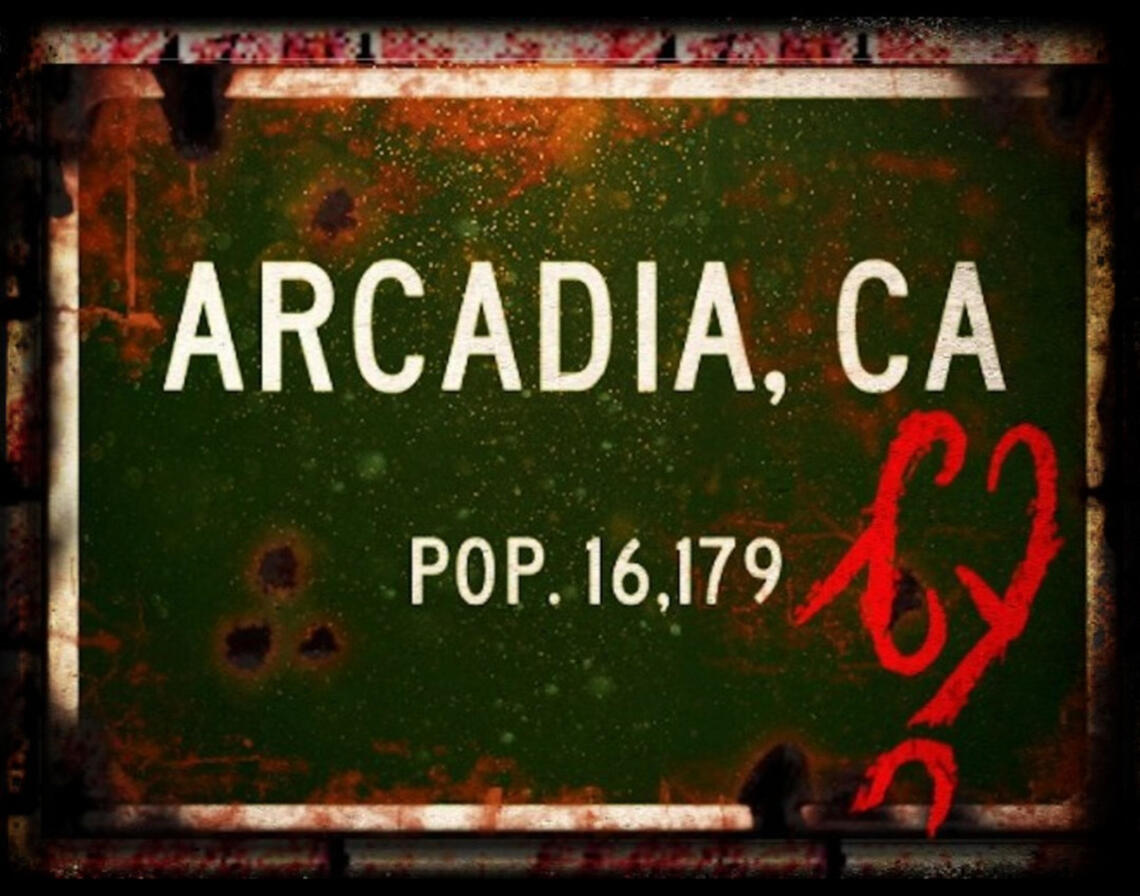 ---
Friday, March 20, 2009.
Audio Notes Part 1
When my moms and I first moved to Arcadia, I thought I'd never get enough material to make my first film. What kind of inspiration could a small-enough-to-be-boring, but not small-enough-to-be-creepy Northern California town provide for a horror movie?It turns out I was wrong. Arcadia has plenty of material. It's just in a genre I never expected.
---
Arcadia, California is a bi-weekly, suburban fantasy audio drama following 16-year-old Niko MacCleary as he tries to simultaneously attend high school, write & produce his debut film, and uphold his legacy as the youngest and last member of a family whose power & obligations bind them to the town rather more than he realized.
---
---
Arcadia, CA is a production of Law of Names Media
Eclipse Signs
-Theodora Van Houten Memorial Library-
About Arcadia-Ceder J. Falconer High School-
About the characters-The Arcadia Playhouse-
About the cast & crew-The Arcadia Crier-
Episode transcripts-Arcadia Historical Preservation Society-
Collected ephemera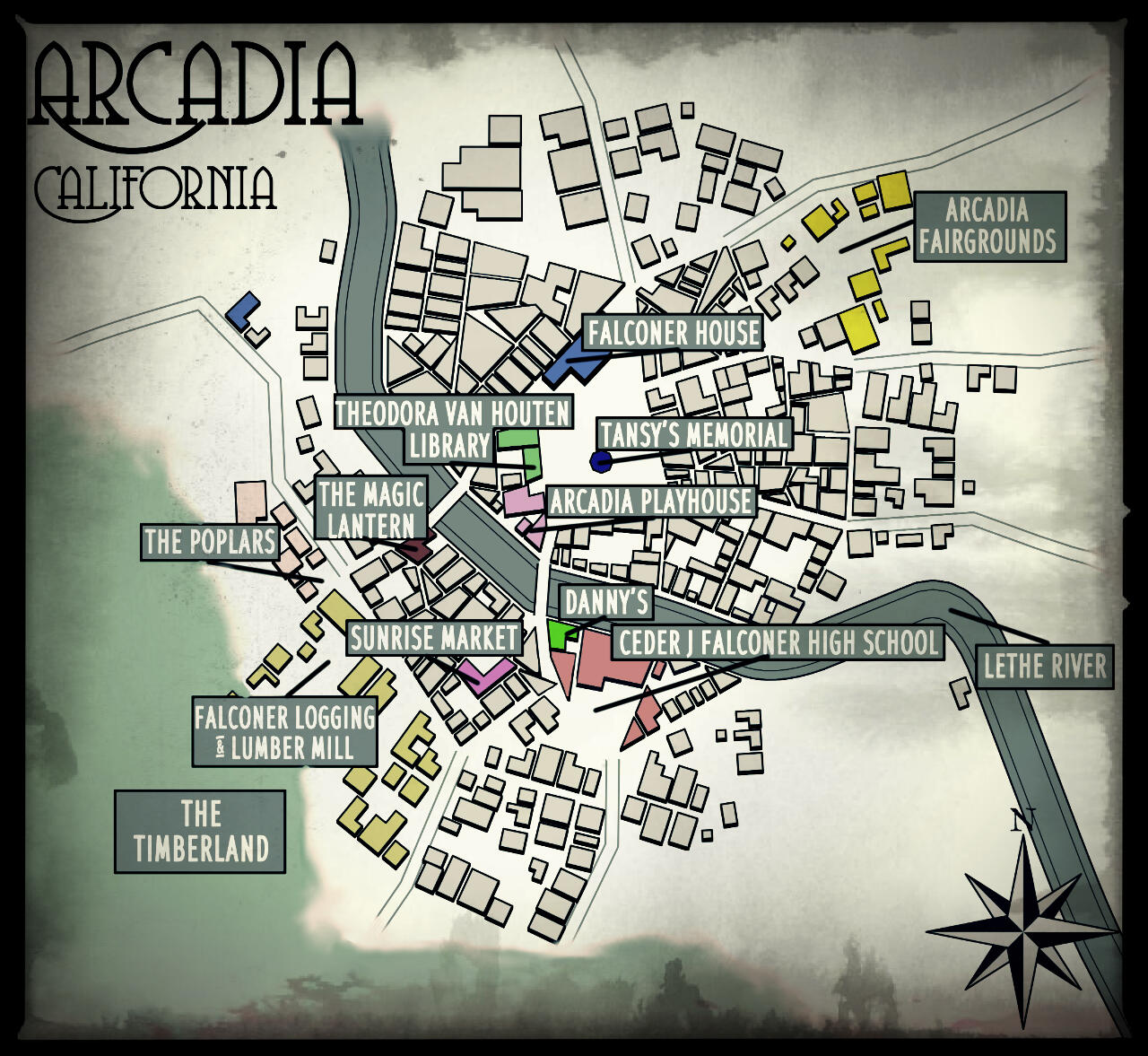 ---
---
The Arcadia Crier
Episode Transcripts
---
---
---
Content Warnings
---
---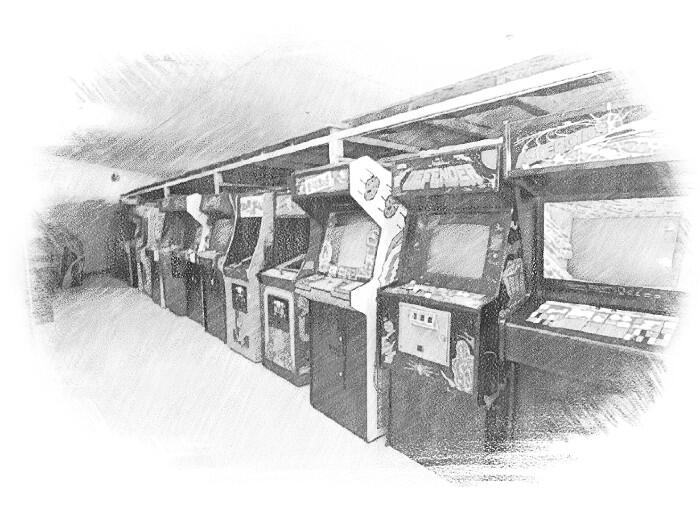 To the best of the author's ability
This show will not contain:
- Homophobia, transphobia, racism, or ableism- Romantic relationship physical abuse or violence- Parent/child physical violence or abuse- Violence against animals or animal abuse- Body horror centered on teeth or ears- Misophonia triggers
(This Arcadia is, of course, a fictional place)
Episodes may contain:
- Audio glitching or distortion- Manipulation & gaslighting by romantic partners- Manipulation & gaslighting by parents & authority figures- Mind control- Memory manipulation- Physical violence- Body horror, excluding areas mentioned above- Loss of personal autonomy/control
(This Arcadia is, of course, a fictional place)
---
---
Theodora
Van Houten
Memorial Library
About Arcadia
---
---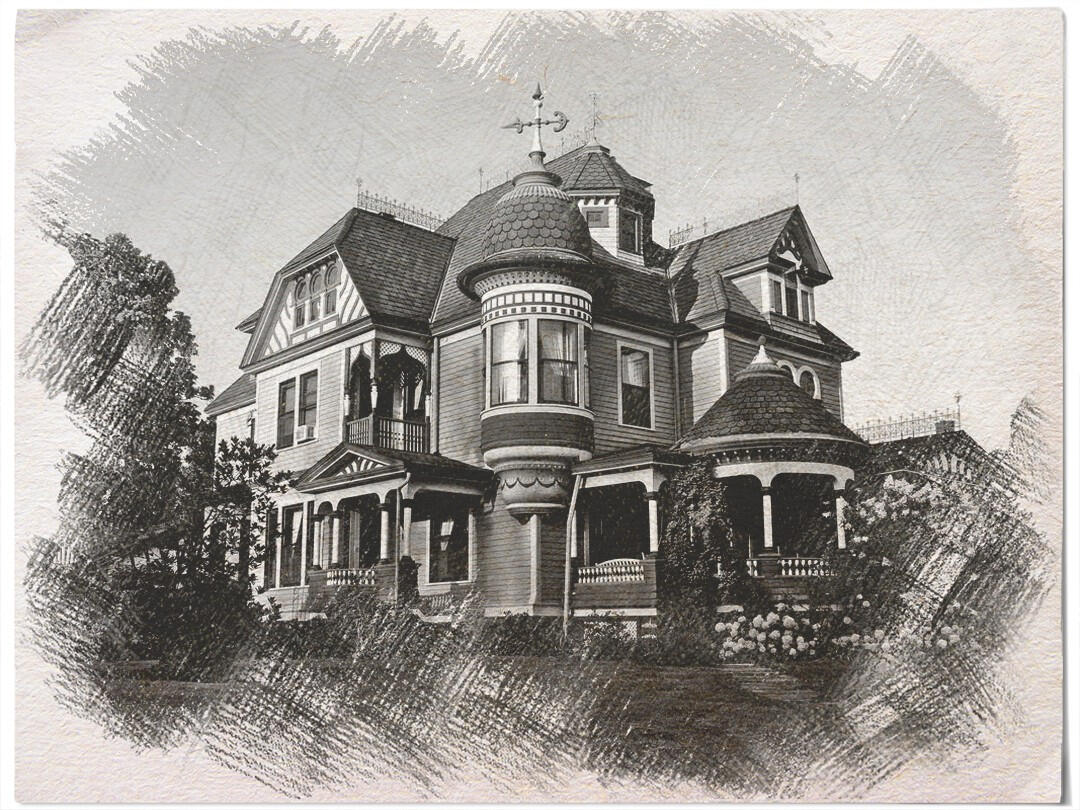 The Town
Arcadia, California is a small, close-knit community in Northern California, about an hour north-east of Redding. Founded in 1827 by Mordecai Falconer and his wife Sabine, it was an established settlement over two decades before California became a state.Armed with a willingness to work, and a devotion to family, Mordecai and Sabine invited friends and acquaintances who shared their values, and together built a city that stood as a sanctuary in a largely unsettled wilderness.These additional families--MacCleary, DiCaprio, Sheridan, Baldwin, and Burns--joined the Falconers as the six Founding Families of Arcadia. Families whose hard work and steadfast beliefs continue to be reflected in the city's prosperity and culture.Thanks to the Founders' work and forethought, modern-day Arcadia remains as the Falconer's wished--a protected haven for its people.
(This Arcadia is, of course, a fictional place)
The Show
Arcadia, CA is a fully-scripted audio drama set entirely in a small town whose wholesome surface hides unexpectedly unsettling things.It is told through the audio tapes of Niko MacCleary, a teenage newcomer to the town, who also happens to be the youngest descendant of the Falconer line. Relocated to Arcadia along with his family after the death of one of his mothers' father, he tries to find some value in the place by using it as inspiration for his first full-length horror film, which he has promised himself he will finish by his senior year.It is written and directed by Lee Seguinte, drawn from his fascination with the otherworldliness that is often hidden in the most mundane things. The cast members come from multiple countries and time zones, but have somehow managed to arrange their schedules to record together.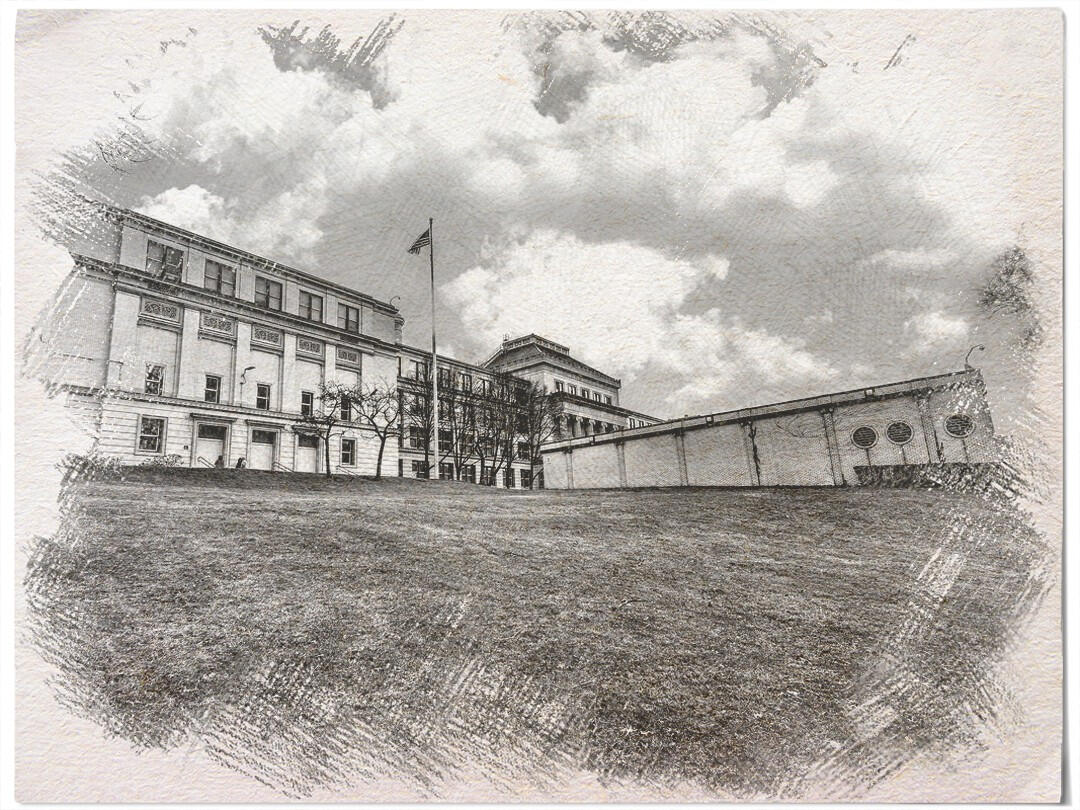 ---
---
Ceder J. Falconer High School
The Characters
---
---
Principal Characters
In alphabetical order by first name
Cyrus DiCaprio
Director of the Arcadia Theater Company
Though Cyrus was born elsewhere, he was brought back to Arcadia as an infant by his mother. Like so many of Arcadia's children, he left the town for several years in his twenties, returning as a refined, fashionable, and well-spoken young man who stepped easily in as the director of his mother's theater. Under his direction, the Arcadia Playhouse has gained a reputation for truly excellent performances, with careful direction and captivating sets and costuming.
Delphine Falconer
Abstracted woman in search of her twin brother
An often-overlooked member of the Falconer family, Delphine lives in a small house near the edge of the Timberland. Her history is as confused as her sense of the present, but it's said she left Arcadia for some time when she was younger, returning to live with Reed and Elizabeth MacCleary, before moving out on her own. She talks frequently of the past, but only the parts involving her twin brother, Deacon, who died as a child.
Dominick "Niko" MacCleary
Aspiring teenage filmmaker
A newcomer to Arcadia, Niko is the youngest descendant of the Falconer family. Moving from San Francisco with his mothers, he is generally nonplussed by what he considers to be the sheer averageness of his new town. Prior to moving here, he had only passing knowledge of his MacCleary and Falconer ancestors, and is finding it a little disconcerting to suddenly be part of a Lineage.
Elliot Baldwin
The only Baldwin that doesn't make you want to punch him
A senior at Ceder J. Falconer high school, Elliot is well-known, and well-liked. Unlike many of the children of the Founding Families, he is friendly with new residents in the town as well was long-time Arcadia-dwellers. He's a leader among his peers, and someone who nearly every teenager in Arcadia wants to impress.
Holly MacCleary
Last decedent of the Falconer family, and Niko's mom
One of Niko's mothers, Holly was born and raised in Arcadia. Her twin brother, Linden, died in an accident when they were teenagers, and Holly left the town immediately after graduation. While she was not precisely estranged from her family, they were not close. She moved back to the town only after both her parents' deaths, largely because of the sizable inheritance they left, in the form of Falconer Logging and Lumber. Formerly an English professor at a community college, Holly is now trying her hand at managing the family buisness.
Julia "Lia" Webster
17 year old transplant from Anchorage to Arcadia
Generally at odds with the world around her, Lia has no interest in integrating into Arcadian teen culture, nominally because she'll likely be moving on again soon. Her mother, a civil engineer with a large construction firm, was transferred to Arcadia to oversee the construction of a new housing development, after the failure of a previous attempt by the company. Lia is used to being an outsider, and has stopped making an effort to fit in.
Karin Segretti
Artist, and Niko's other mom
One of Niko's mothers, Karin reluctantly agreed to move to Arcadia with her wife. Formerly an art professor and working artist, Karin left her job for the move, and has not yet found something in the town that is a good fit for her skills.
Thomas Blackthorn MacCleary
Niko's ...uncle?
Half, and half, and himself entirely. Somewhere between 16 and 35. Of the Falconer blood, in a manner of speaking. Speaker of truths, knower of secrets. Prone to wandering off. The third proof.
Willow "Wil" Sudsworth
17-year-old Arcadian by birth, outcast by his peers
Though the Sudsworth family has been part of Arcadia for several generations, due to an ancestor's indiscretions, they have never been fully welcomed into its society. Wil is no exception. He is resigned to that fact, and has given up attempts to become one of the cool kids. Filled with resentment for his father's willingness to bend over backwards to accommodate Arcadia's traditions, Wil does things his own way with a quiet defiance that only occasionally erupts into anger.
Supporting Characters
In alphabetical order by first name
Amelia DiCaprio
Owner of the Arcadia Playhouse
An slight, elderly woman, Amelia has a romantic and tragic history. Always rebellious, she ran way from home when she was only 17, setting her sights on Hollywood, and her dream of becoming a star of stage and screen. She returned home several years later without having found fame, but with an infant son, and without his father. She settled back into life in Arcadia, ignoring the whispered rumors that sprang up around her. She never seemed to lack for financial resources, and though she never spoke about the baby's father, most of the town believed he was a wealthy, and married, man who saw her provided for.When Cyrus was old enough to attend school, Amelia purchased the failing Arcadia Playhouse, renovated it, and transformed it to the beautiful building it is today. She continues to have an active hand in the running of the playhouse, though her son now manages and directs the theater company.
Arthur Jynx
Owner, Jynx Arcade & Soda Fountain
While Mr. Jynx wasn't born in Arcadia, he fits into the town with a degree of comfort most newcomers (or even their children) never attain. He moved to the town in the late 80s, and is the owner of the soda fountain and arcade where Arcadian teens spend a great deal of their weekends and summers.
Camren Sherridan
Teenage Scion of a Founding Family
A popular junior at Ceder J. Falconer High School who cheats on geometry tests.
Carlos Estrada
Guidance Counselor, Ceder J. Falconer High School
Moving to Arcadia with his family when he was a young teenager, Mr. Estrada is as much a part of the town as any newcomer can be. Though briefly moved away while getting his degree in educational administration, he has made the town his home. He currently shares custody of his daughter with his ex wife, Jennifer Burns.
Muriel MacCleary
Head Librarian, Theodora Van Houten Memorial Library
Deeply interested in Arcadian history, most particularly the genealogy of its Founding Families, Mrs. MacCleary has been a librarian for over 50 years. Changing her name back to MacCleary after the death of her husband, she is the mother of history teacher Benjamin MacCleary, and one of the best available sources of information about the town.
Additional Characters
In alphabetical order by first name
Alyssa Burns
Teenage daughter of a Founding Families
A junior at Ceder J. Falconer High School, and a member of the Burns family.
Antony Van Houten
Principal, Ceder J. Falconer High School
A native to Arcadia, Mr. Van Houten is committed to his life as an Educator, and guiding the minds of the young citizens of Arcadia in the direction they should go. He has a reputation for being very particular about how things are done, and for having no sense of humor at all. He and his sister Mona have continued to live in their childhood home after the death of their parents.
Benjamin MacCleary
History Teacher, Ceder J. Falconer High School
Born and bred in Arcadia, Mr. MacCleary has lived here all his life, except for the four years he spent attending Humboldt State University. He is very interested in the history of the town, a trait inherited from his mother, the head librarian at Theodora Van Houten Memorial Library, and President of the Arcadia Historical Preservation Society.
Erika Gravell-Santos
Teenage daughter of a "new" Arcadian family
Though both Erika's parents were born in Arcadia, the Gravell and Santos families are still considered newcomers. Erika is a popular junior at Ceder J. Falconer High School, and the second generation of her family born in the town.
Patrick Sudsworth
Mechanic who respects Arcadia's history, and Wil's father
Though not one of the Founding Families, the Sudsworths have been in Arcadia nearly as long. Their familial reputation makes it difficult for them to be taken seriously by other town natives, much to Patrick's chagrin. Deeply investigated in improving their standing, Patrick has made a hobby of studying Arcadia's traditions and practices, and attempts to apply them to his family's life.
Travis Casteneda
Foreman and Manager of the Falconer Lumber Company
A native of Arcadia, Travis has managed the Falconer lumber mill for nearly 30 years.
---
The Arcadia Playhouse
The Cast
---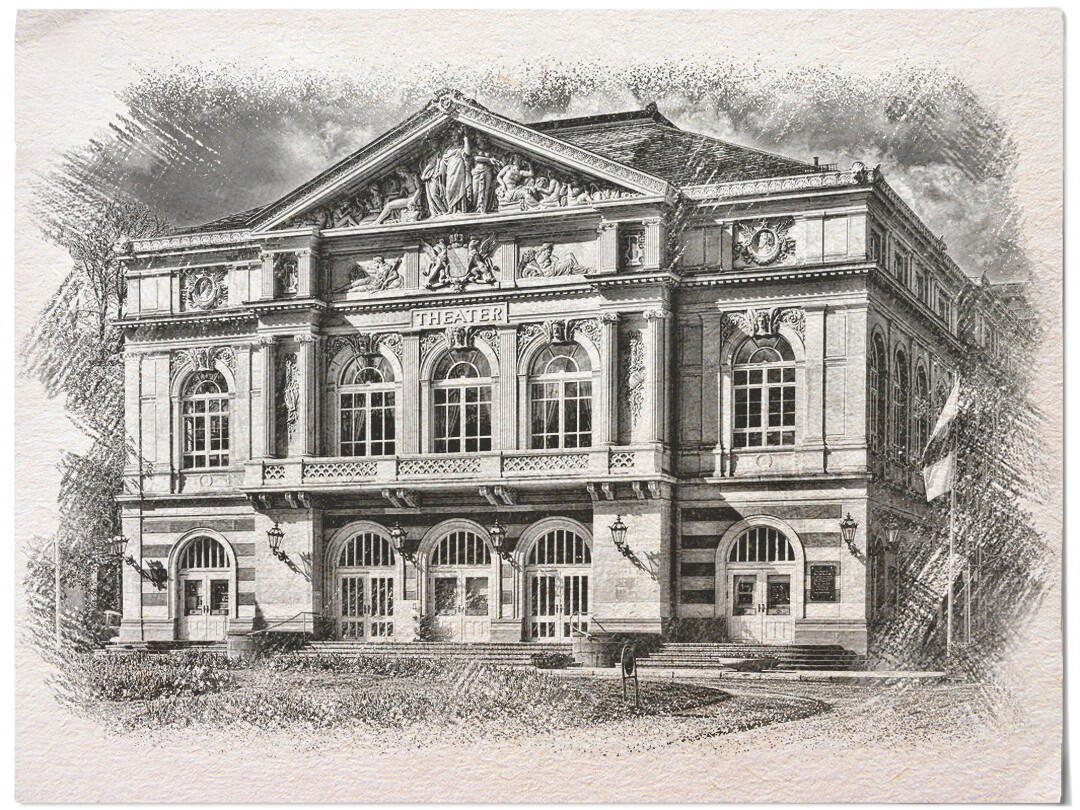 In alphabetical order by first name
Cailen
Julia "Lia" Webster
Cailen is an actor and singer, probably originally from this plane, now living in England. This is their first voice acting role, and giving them this much power was possibly a little ill-advised in hindsight, but they seem to be having too much fun to do anything dangerous with it.
Corvyn Appleby
Karin Segretti
Corvyn (they/them) is a performer, poet, playwright, and podcaster, based out of Chicago, Illinois. She has recently appeared on the Unstaged podcast's production of R.U.R. as Mr. Alquist, and as Marius.
Dusty Hill
Mr. Carlos Estrada
Dusty is a big nerd with too many ideas. Outside of podcasts he spends most of his time playing tabletop rpgs, video games, and writing out characters for various stories that usually never see the light of day. He can also be found on the podcast Shouting in Place, as well as in his various appearances on other podcasts.
Izzy Trevellian
Delphine Falconer
Is a streamer, storyteller, podcaster, and all-round stand-up chap.They can be found with the rest of the ITU Crew playing (among other things) Star Trek, as well as pre-production on a number of podcasts.She also plays Elliot Nagra on Outstanding!
Kale Brown
Thomas MacCleary
Kale's voice was once described as "round and smooth like a river rock," and they haven't stopped thinking about it since.
You can hear their earliest work in cosmic noir podcast pBlake Skye: Private Eye, (also found here, and its canonical side-stories Quinn's Mechanism and Transatlantic Troubles. More recently, you can hear them in Good Pointe podcast Two Flat Earthers Kidnap a Freemason, as well as Law of Names podcasts Arcadia, CA., Devoid of Space, and Breathing Space, Fading Frontier.In addition to voice acting, Kale is both a script writer and a sound designer, both of which you can hear in Kale's own podcast SINKHOLE, a short form near-future science-fiction fiction podcast exploring the impact of changing technologies on communication and relationships, as well as the important and relatable experience of living in a city best known for that one time a huge chunk of it fell into a glowing hole in the ground no one can seem to fill in.You can find them on Twitter as @SuperHumanFoods.
Lee Alder Seguinte
Writer/Director
Lee is fairly sure he isn't a changeling, but wouldn't tell you if he were. He has spent the majority of his creative life trying to recreate The NeverEnding Story and the Teenage Mutant Ninja Turtles Movie (1990).In addition to Arcadia, California, he is the writer/director of Breathing Space, an anthology space western audio drama, and Translating Arcadia, a collection of short audio fabulist fiction, a developmental writer for Stellar Guardians an upcoming Sentai serial audio drama, and general cat herder for Devoid of Space a scifi horror anthology audio drama. He wrote and directed A Most Vital Art a spinoff story in the Blake Skye: Private Eye universe.He is also the founder/coordinator of Law of Names Media.He lives in Sacramento, California in a Freehold with his husband, another debatably Arcadian, five cats with lofty names, a dog called Ivysaur, and cages full of creepy dolls. He is generally way too active on his Twitter and the one for Law of Names.
M. German
Dominick "Niko" MacCleary
Described as "a bad influence", "a hopeless show-off", "a living human gremlin", and "by far the most inconvenient person", M. spends the majority of his time finding things to do instead of writing, like illustration, conlanging, and tweeting pictures of his cat. He also plays Rainy Woodrose Sunrise on Otherwhere. His other work can be found at Roast Rabbit
Nick Blankenship
Camren Sherridan
Possible human, but more likely a collection of anxious opossums just doing their best. When not writing silly stories, or rummaging through your trash for pizza crusts, he likes to pretend to be other people for fun.
Rue Dickey
Elliot Baldwin
Rue (he/they) is a Welsh-Rromani Oregonian who may actually just be 7 NDAs in a trench coat- currently unconfirmed. Once they can talk about them, they'll gladly gush about the projects they've leant their words and voices to. He daylights as an office aid and web designer for a local community center, and moonlights as a voice actor and TTRPG streamer- you can watch him on Heroes Without Limits and Chromatic Chimera. In their free time, they build costumes and soundscapes in their combination sewing and media room.
Thomas Fleming
Willow "Wil" Sudsworth
A man with many voices, Thomas hopes to make a transition from working in the restaurant industry to full time voice actor. Outside of voice work, his passions include tabletop RPGs, reading comics and singing in the shower. He is also the GM/Editor/Producer of Paradigm Academy, A Masks: A New Generation Actual Play podcast, and appears as Ray Ramirez/ARTIE on Outstanding!, and as The Joker/Jack Napier in Patronic27 Productions' Batman: White Knight motion comic.
Vic Collins
Cyrus DiCaprio
Vic was born halfway up a mountain and his hobbies all include pretending to be someone else. He lives in London with a collection of board games.
---
Arcadia Historical
Preservation
Society
Collected Ephemera
---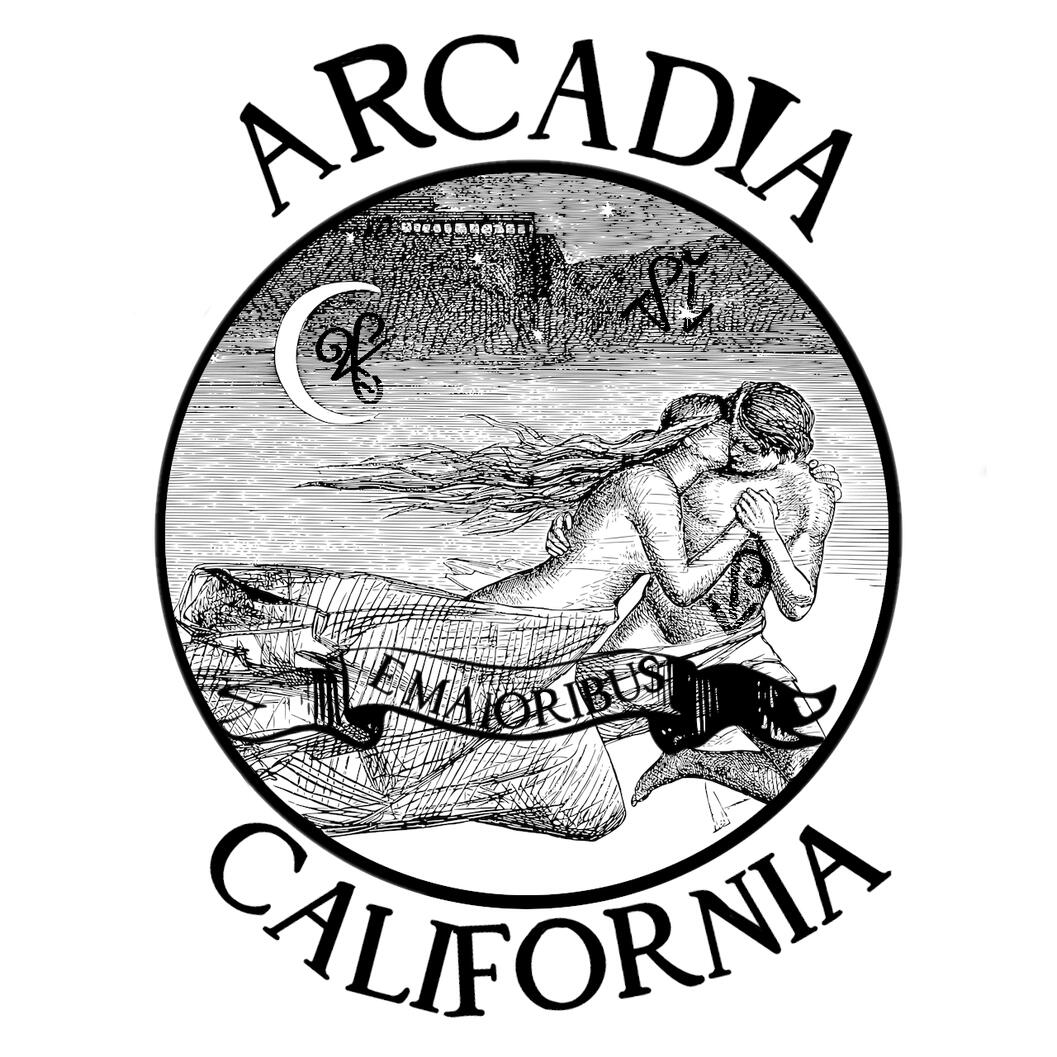 The Arcadia Crier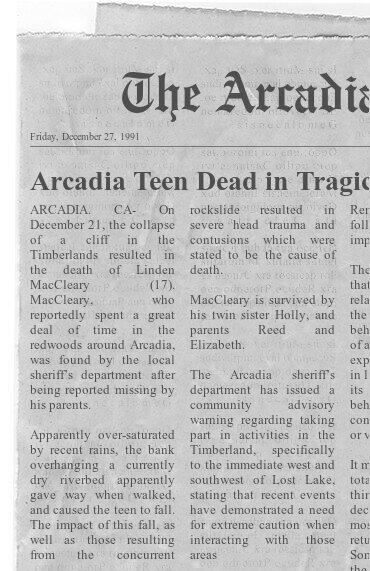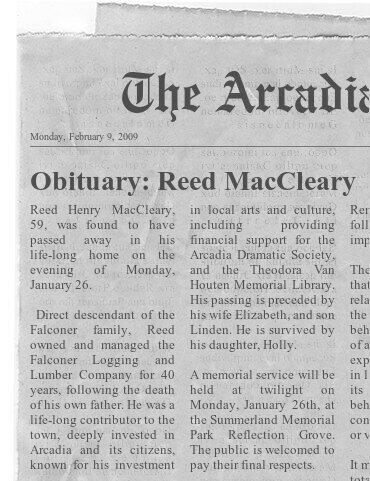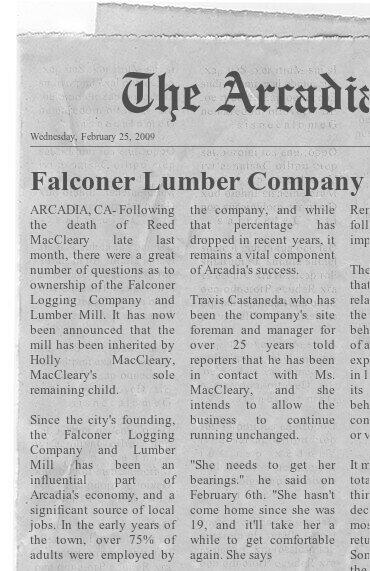 ---
Historical Documents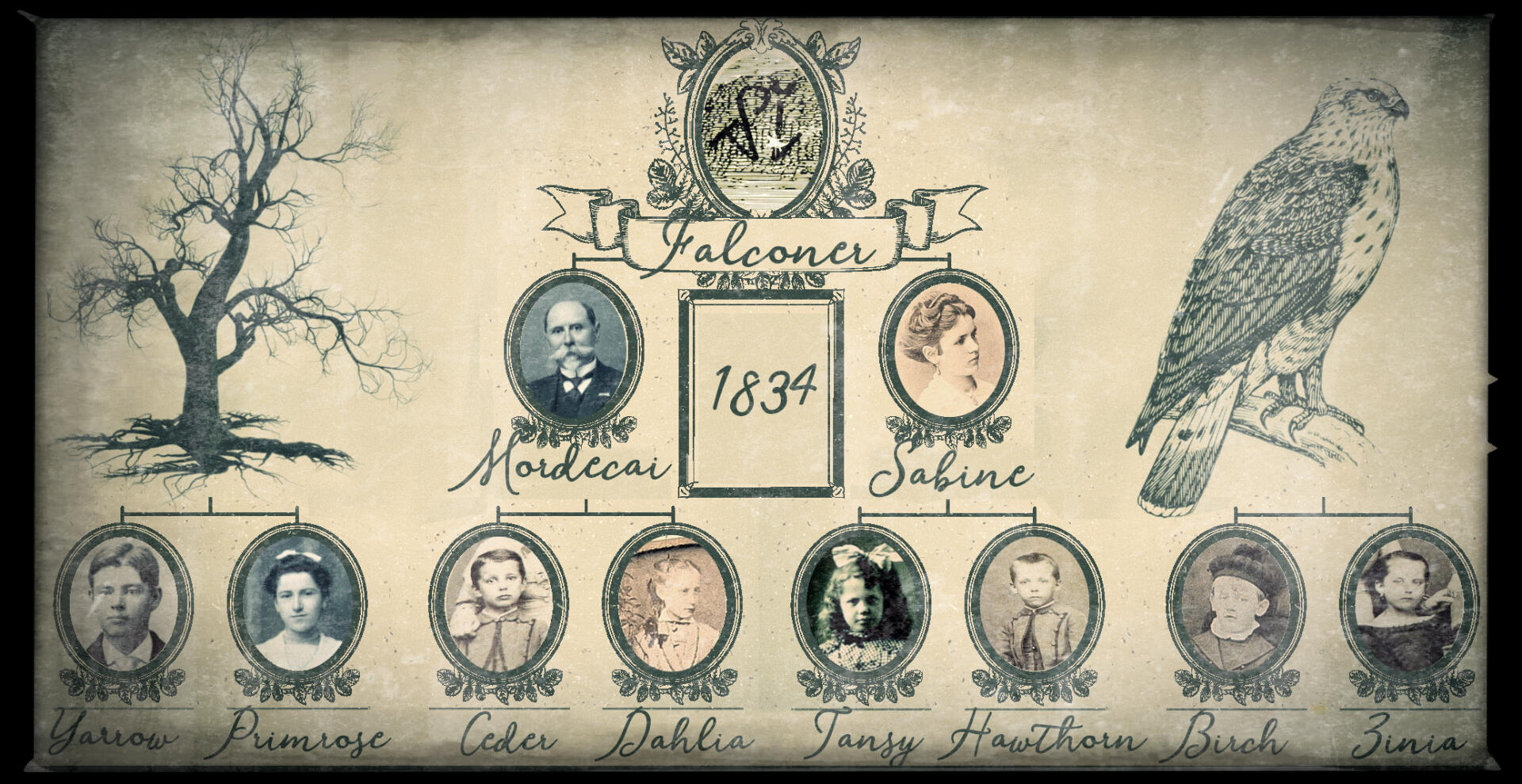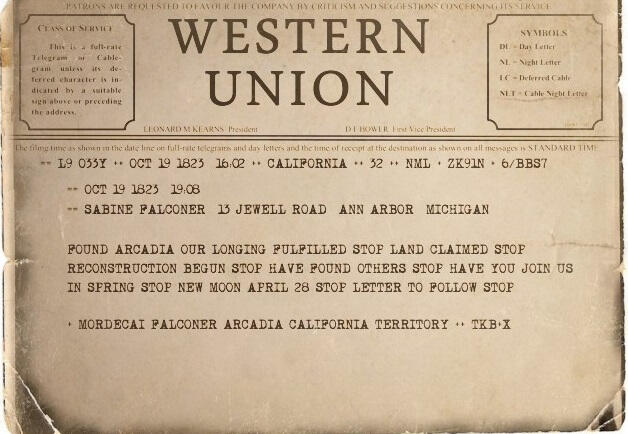 ---
Arcadia Theater Company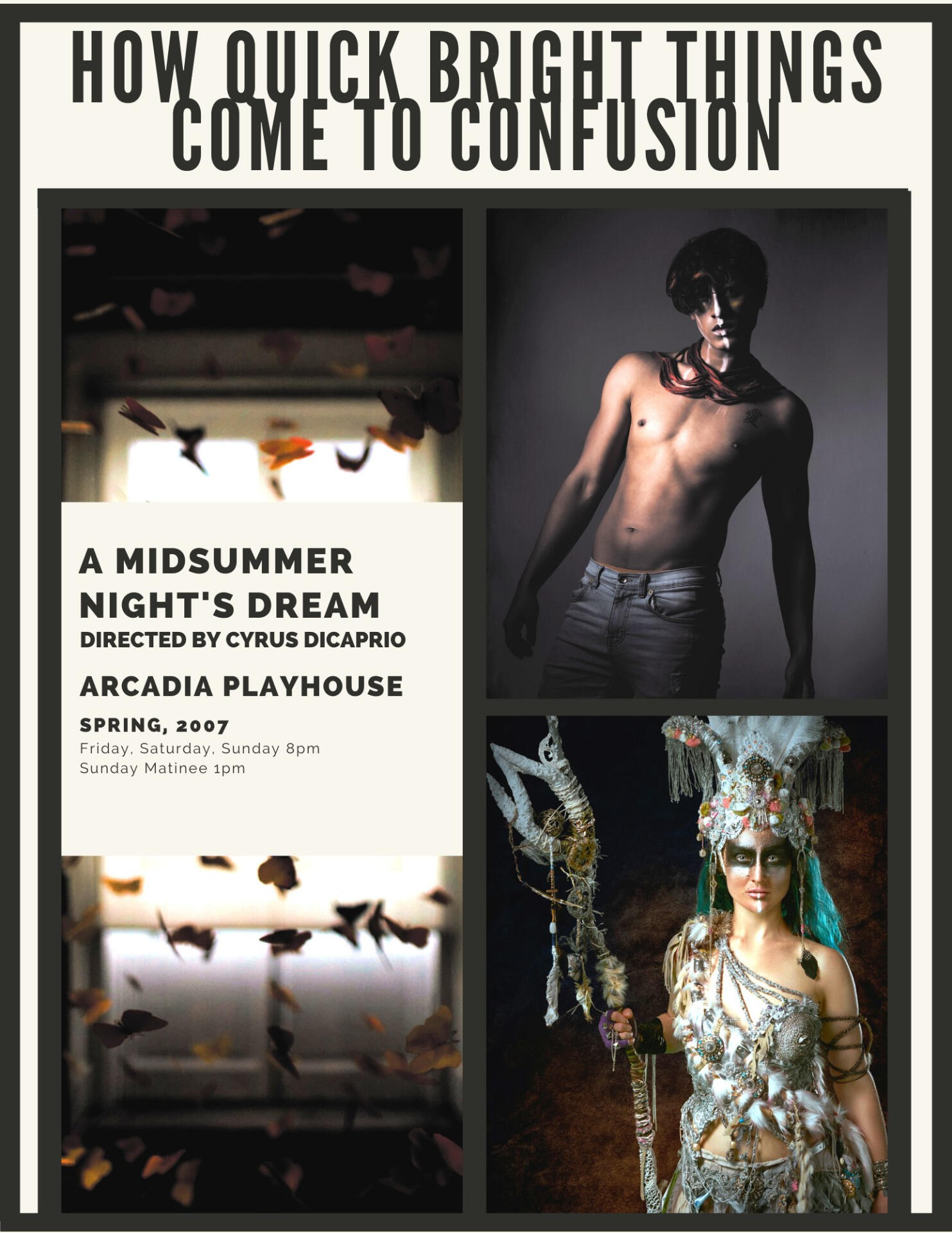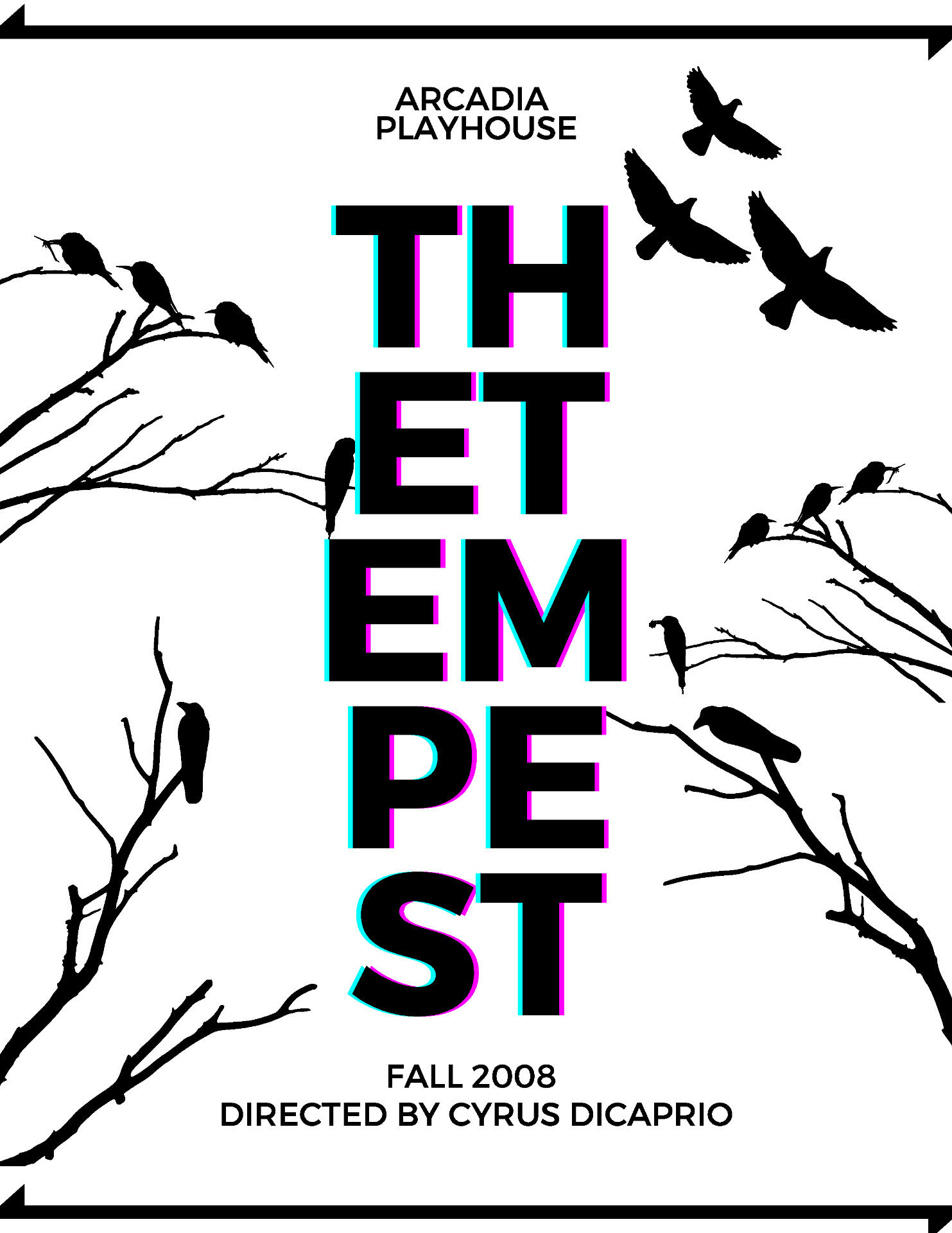 ---